MORGAN DEEGAN
B Sc (Physiotherapy) – Curtin University
Post Grad Certificate in Sports Physiotherapy – LaTrobe University
Morgan Deegan is a passionate Physiotherapist and Director of Physio and Fitness Clinic. She focuses on treating each client with an individual, goal oriented approach. She is an expert at looking at the body holistically and ensuring that each step of the process to recover is managed and thoroughly understood by the client.
In particular, Morgan has extensive experience in gait analysis (both in the running population and general public wanting to be able to walk and stand for longer periods) and thoracic spine management – including those with postural related neck and shoulder issues. She has a history of assisting clients in the pre and post op surgical state to get the best results possible.
Morgan has a social media presence as The Physio Runner (insta and facie), where she shares ideas and tips on management for the injured and non-injured runner.
Morgan has over 10 sessions per week of Group Physiotherapy (Clinical Pilates), which she uses to assist her clients to achieve lasting improvements in their physical function. She has recently completed further training in BPPV (vertigo) management to assist those clients with their long term management of BPPV.
Post grad courses completed:

La Trobe Sports Graduate Certificate
LJ Lee Sports Thorax
LJ Lee Connect Therapy
The Modern Triathlete
Running Repairs Course
Running Analysis
Level one and two Sports
Level One Spinal
The Sporting Hip and Groin
Lymphoedema treatment
Upper and Lower Limb Tendinopathy course
The everyday foot and ankle course
The everyday shoulder course
Shoulder level one course
Retraining optimal hip biomechanics course
BPPV training online Physio Course
Rocktape course
Pilates strength rehabilitation course
LIAM CROWLEY
B. Physiotherapy (hons)
Research Associate – Monash Musculoskeletal Research Unit (MMRU)
Liam's passion for physiotherapy was born through his own rehabilitation of a long list of injuries mainly sustained while playing Rugby League and Union as a junior athlete. Liam then undertook a Bachelor of Physiotherapy (Hons) at Charles Sturt University in Albury, NSW, with an honours research project focusing on Lower limb biomechanics and joint stability.
Liam continued his role in research working as a research assistant in the Monash University physiotherapy department, which has now led to him undertaking his PhD in lower limb tendon pain and the role of strength and motor control. He has presented his research internationally at the 2019 International Society of Biomechanics (ISB) conference in Canada, and has been involved in multiple publications regarding Achilles tendon pain.
Liam has a special interest in the treatment of; tendinopathy (tendinitis), running related injuries,  weightlifters/ powerlifters/ crossfitters, and rehabilitation of sports related knee injuries.
Post graduate courses:
PhD research (current)
Running retraining and rehabilitation
Dry needling – CPD health
Mastering Lower Limb Tendinopathy
Sports Medicine Australia running symposium
International Society of Biomechanics 2019 congress
Rocktape skills course
Pilates Strength rehabilitation course
ALLI JENNINGS
Dip. Remedial massage therapy
Av. dip. Myotherapy
Alli is a motivated, bubbly myotherapist whose interest in the musculoskeletal system stemmed from being involved in team sports and swimming; both competitively and as an instructor.  After retiring from swimming, Alli turned to training at the gym and due to poor instruction and lack of knowledge; injured herself. It was then that she became passionate about the importance of moving correctly as well as taking care of your body, with its benefits being both physical and mental.
Alli's favourite thing about her job is being a part of her clients health journey and seeing them succeed in their goals no matter how big or small. Alli believes that feeling strong empowers you to be a better version of yourself.
Alli enjoys treating clients who want to prevent injury, increase their range of motion, manage their pain or return back to an active lifestyle.
Alli has a special interest in lower back/hip pain.
Post graduate courses:
Adv manual therapy techniques
Joint mobilisations of cervical spine and lumbar spine
Business development
Functional release cupping
Myofascial dry needling
Kinesio-taping
Electro-stim dry needling
Rocktape skills course
Pilates Strength rehabilitation course
CATHARINE BAINBRIDGE

Dip. Remedial massage therapy
Av. dip. Myotherapy
Cat completed her myotherapy qualification in 2009 with an academic excellence award. She had completed a medical science degree but found the lack of people interaction in this career path unsuited to her personality.
Cat has always had interest in helping people with their musculoskeletal pain; and found that myotherapy was the perfect balance where she could spend quality time with her patients mapping out management plans for their pain complaints whilst addressing their soft tissue needs.
Cat has a keen interest in chronic pain, women's health issues (mum of 2 young kids), jaw & facial pain, neck pain and headaches as well as foot health. She still is very passionate about her work after over a decade of hands-on healthcare and is also involved in teaching both myotherapy and massage for tertiary level institutions for the past 5 years.
Cat was awarded a service excellence award in 2012 by the rotary club of Bundoora for outstanding customer service.
In her spare time Cat likes to do long distance running with her Vizsla, swimming, scuba diving, and messing about with her kids.
Post graduate courses:
Cervicogenic headaches
TMJ (Jaw) management
Footwear prescription
Cervical spine treatment
Pregnancy Myotherapy
Tendinopathy Workshop
Joanne Elphinton biomechanics workshops
Functional Cupping
Rocktape skills course
Pilates Strength rehabilitation course
TEMIKA RAE-PETERS

Dip. Remedial massage therapy
During her six years of working in Real Estate Temika received an injury in her ribs, after over six months of seeing various practitioners and not having any relief she found a Myotherapist that was able to help her. From then on she became fascinated with the human body and how myotherapy and remedial massage are able to help people. This then led Temika to complete her Diploma of Remedial Massage Therapy in 2021. 
From her previous role she understands how much sitting at a desk can take a toll on the body therefore, she has taken a special interest in necks and treating those who are also sitting at a desk all day. Temika has been trained by both remedial massage therapists and myotherapists (including P+FC's Senior Myotherapist Catharine Bainbridge) and comes highly recommended by both her peers and lecturing staff. Temika has a caring client centred approach with a strong belief in the healing power of remedial treatment paired with movement. 
Temika offers lymphoedema treatment.
Her next goal is to become a qualified myotherapist, which she can't wait for!
PATRICK VALLANCE
Physiotherapist 
PhD research (current; lower limb tendinopathy neuroscience [pain and motor])
Patrick is an experienced Physiotherapist, having graduated in 2016 with a Bachelor of Physiotherapy (Charles Sturt University) before stepping straight into private practice. He splits his time between his clinical role at Physio and Fitness Clinic, work as a research assistant (University of Melbourne), sessional teaching (Monash University) and his own PhD studies. Patrick has particular interest in tendinopathy, having published several articles on the topic and presenting his research at national and international conferences. He also has a clinical interest in persistent pain conditions, including arthritis, low back and neck pain, and rehabilitation following surgical or trauma. Patrick has extensive sports and musculoskeletal experience, having managed athletes across a range of sports, including australian rules football, soccer, basketball and volleyball, cricket, netball and lifting sports, among others. 
Post graduate courses/credentials:
PhD research (current; lower limb tendinopathy neuroscience [pain and motor])
Monash Musculoskeletal Research Unit (MMRU) Chair and podcast co-host
Clinical Gems Seminar (2019; presenter)
Sports Medicine Australia National conference (2019; presenter)
International Scientific Tendinopathy Symposium (2018; presenter)
Sessional teacher, Monash University (current)
Dry needling
Mastering Lower Limb Tendinopathy
Sports Physiotherapy level one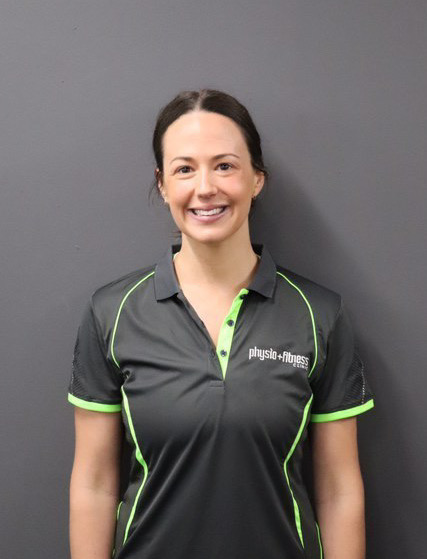 KIRRA-LEE MANCZAL

B. Physiotherapy (hons)
Kirra is a Physiotherapist with a strong passion for strength and conditioning, including running many of our Clinical Pilates and Clinical Strengthening classes here at the clinic. Growing up on the Mornington Peninsula, Kirra undertook a Bachelor of Physiotherapy (Hons) at Monash University in Melbourne. 
Kirra loves getting to know each of her clients. She finds this important as it means she can make their goals enjoyable, achievable, and get the best results for them as individuals. 
Kirra has a special interest in distance running, triathlons and hiking. She particularly enjoyed completing Everest Basecamp in Nepal.
Outside of work Kirra enjoys being a member of her triathlon club. She also loves heading down the beach for a swim after work – Keep an eye out for her down on the Seaford foreshore.
CASSIE BLADIER

Qualification: Diploma of Remedial Massage
Extra quals: Dry Needling
Cassie is a qualified remedial massage therapist who is currently studying myotherapy. Cassie has a passion for physical health and supporting people to enjoy all aspects of their life free of pain. She enjoys helping clients to achieve their individual goals, through good communication and tailored therapy.
Cassie has a background in sport. She grew up as a competitive equestrian eventer, coaching the sport for many years and then spent much of her twenties snowboarding and hiking overseas. She also has an active interest in water sports.
Through her own sporting experiences and injuries, Cassie has developed a deep appreciation of the importance of preventative and remedial therapies. She has a particular interest in the injuries and niggles that come with an active lifestyle as well the intricacies of chronic pain. She values the role hands on treatment can play in the holistic approach to not only physical, but mental health. Cassie aims to help clients remain active and mobile.
Cassie brings a warm and empathetic approach to her practice and is passionate about working with
individuals to achieve their goals.
BRYANNAH DOWNWARD

B. Exercise and Sports Science – Australian Catholic University
M. Clinical Exercise Physiotherapy – Australian Catholic University
Bryannah room rents through Physio and Fitness Clinic, trading as the Movement Therapy Group. 
Bryannah graduated with a Masters degree in 2014 and has worked in private practice ever since. Bryannah holds a special interest in Women's Health and helping school aged children, seeing patients from ages 5 and above. Bryannah enjoys assisting patients to work towards their goals, whether they be increasing strength, reducing pain, or improving their health and wellbeing.
Within the Women's Health area Bryannah has extensive experience in using exercise in the management of PCOS and improving fertility, for women who are pregnant or post-natal, returning to exercise after pelvic floor surgery, and exercise during and after breast cancer treatment. Bryannah sees many children with a variety of conditions and disabilities, and focuses on assisting children to meet their developmental milestones, increase their confidence, and develop good exercise behaviours to last them a lifetime. Bryannah has vast experience in the rehabilitation of hip and knee replacements and spinal surgery from more than 5 years working in the rehabilitation department at Beleura Private Hospital.
Bryannah is the Melbourne coordinator for The Women's Health Collective, a group of dedicated health professionals working together to improve the health outcomes of women. In 2018 Bryannah was invited to present at Sports Medicine Australia's symposium on Women in Sport, presenting on Exercise and Menopause. Bryannah is a regular author for Exercise Right, the resource site managed by Exercise and Sports Science Australia.
Outside of work, Bryannah still competes in Calisthenics, and enjoys gardening, beekeeping and walking in nature.
Additional courses and qualifications
Ex-Med Breast Cancer
Studio Pilates International beginner & intermediate level pilates
Swimming Australia Aust-swim infant and child teacher
Life Saving Victoria hydrotherapy
Exercise Medicine Australia Tai Chi for Balance & Falls Prevention
The WHC Exercise during Pregnancy
The WHC Exercise for Pelvic Organ Prolapse, DRAM and Post-natal
NeuroOrthopaedic Institute Explain Pain
University NSW Chronic Fatigue and Cancer Related Fatigue Management
Australian Combat and Exercise Boxing Skills and Fitness
ALISTAIR TAIT

Bachelor of Sports Coaching – PE Stream at Victoria University
Alistair room rents through Physio and Fitness Clinic, trading as Power2Adapt.
I am a Seaford local, born and bred in Seaford and started my athletics journey at Seaford Little Aths.
Started with Fun Runs and Cross Country and focussed on Track in my teenage years.
I have a particular focus on Athlete and Personal development and empowerment, whether it be physical or mental.
My goal is to continually deliver athletic training programs that are both challenging and enjoyable, no matter what age the athlete is. I constantly work on building the athletes' confidence in themselves and introduce new challenges. 
This allows them to experience a gradual improvement in line with the Long Term Athlete Development model. 
My foundation program is designed to develop a solid foundation of balance, flexibility, range of movement, and agility for the athlete.
I study and research the latest scientific information and techniques to develop effective programs and monitor the athletes' progression. 
I am committed to ongoing study so that I can coach from Community Based to High-Performance levels in the sport.

I believe that by following this systematic approach I will assist athletes to develop efficient running form, good posture and a broad base of general and specific fitness to meet their individual goals.
Sporting Achievement / Experience:
Vic representative on 3 occasions for 400mh and Australian National Junior Championships
Vic champs bronze medallist U/18 400mh 1991.
Member of State title relay teams for FAC
Competed at State League (A-Grade) level for Athletics
Volunteer Athletics Training Venues Sydney 2000 Olympic Games
Athletic Training Venue Supervisor Melbourne 2006 Commonwealth Games
Education:
Bachelor of Sports Coaching – PE Stream at Victoria University
Level 3 Advanced Event coach for Sprints & Hurdles with IAAF & Athletics Australia
Qualified Foundation Swim Teacher with Kings Swim Schools
Gym Instructor Student of the Year 1996
Member of Sports Medicine Australia
Basic First Aid and Anaphylaxis certified
WWCC
Coaching Qualifications & Experience:
Bachelor of Sports Coaching -PE Stream
Level 3 IAAF & Athletics Australia Specialist Coach – Sprints & Hurdles
Qualified Sprints / Hurdles coach since 1997.
Sprints & Hurdles Specialist coach at Toorak College & Frankston High School
Events Coached – 100m, 200m, 400m, Hurdles, Relays and Fundamental Movement & General Fitness for kids and adults
Trained with and studied under Level 5 National hurdles coach Roy Boyd for 4 years
Trained with and studied under Phil King, coach of Seoul 1988 Olympic Gold Medallist
Debbie Flintoff-King and World & Commonwealth Gold Medallist – Jana Pittman.
Get subscriber only insights & news delivered by Physio and Fitness Clinic