Practice Director & Principal Physiotherapist
Morgan Deegan is the driving force behind Physio and Fitness Clinic. A highly experienced physiotherapist, Morgan has worked in a variety of settings including working with amateur and semi-professional athletes. Her true passion lies with treating "weekend warriors" with injury, so Morgan felt the need to offer her expertise via her own clinic distributing effective and unique techniques designed to produce great results.
Morgan completed her Physiotherapy degree at Curtin University  and has completed a Post Graduate Certificate in Sports Physiotherapy from Latrobe University. She has since then furthered her knowledge through various specialised post graduate courses and workshops including dry needling and specialist shoulder, knee, ankle, hip, tendon and spinal studies.
Morgan has a strong interest in biomechanical issues, particularly affecting runners, triathletes and cyclists. Her strongest passion and  expertise is with runners and how strengthening and load management can be utilised to create fantastic outcomes for her clients. She has been managing strengthening programs for post-operative and long term rehabilitation clients for over 8 years, including hydrotherapy, Pilates and gym based rehabilitation.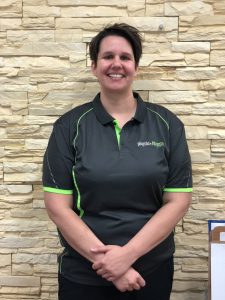 ARIANA AXARLIS
PHYSIOTHERAPIST
Ariana joins us after graduating from the Bachelor of Physiotherapy at Monash University, Peninsula. Ariana's passion is helping everyday people to recover from injury and surgery, to be pain-free and keep active, or to take the first steps into a new, healthier lifestyle.
Special interests:
– Pre and postnatal women's health
– Back pain and pelvis pain
– Incontinence issues
– Children's development
– Injuries to the 'everyday' individual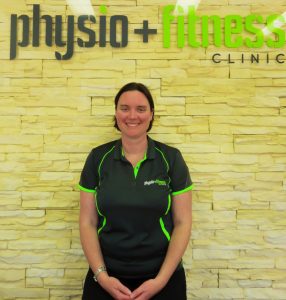 KIRSTEN WILLIAMS
SENIOR PHYSIOTHERAPIST
Kirsten Williams is an experienced and highly qualified physiotherapist within our team. With Masters degrees in Sport and Exercise Science and Physiotherapy from the UK. Since moving to Australia she has furthered her knowledge through several specialized post graduate courses including Women's Health, Shoulder Rehabilitation, Animal Physiotherapy, Dry Needling, Spinal, and Pilates courses including Antenatal and Post Natal Pilates.
Special interests:
– Women's health
– Incontinence issues
– Osteoporosis management
– Pre and postnatal wellness
– Chronic pain and exercise management.
She also is an experienced Canine Physiotherapist, with a special interest in orthopaedic conditions and rehabilitation for joint and muscle injuries.
ALLI JENNINGS
MYOTHERAPIST
Alli is a qualified Remedial Massage Therapist and Myotherapist with a passion for encouraging her clients to live a holistically healthy and active lifestyle. We often forget during our busy routines to consider our own health and wellbeing. Alli recommends regular remedial and myotherapy treatments to help improve and maintain  physical health and mental health.
Special interests:
– Sports injuries
– Cupping
– Thoracic and Lumbar spine stiffness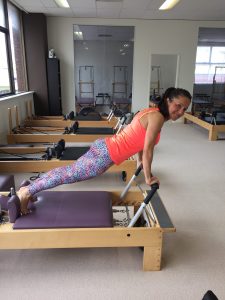 GEORGIA MAHAR
PILATES INSTRUCTOR
Georgia is a highly experienced Pilates Instructor, who loves to help people stay fit and feel strong.
"As a Pilates Instructor, I aim to create classes that challenge your fitness in a fun & comfortable environment. I love to see my clients reach their fitness goals & enjoy being involved in the process along the way. I'm very passionate about all things health & fitness related & believe that Pilates is great for absolutely everyone!"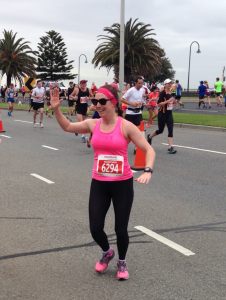 CAT BAINBRIDGE
MYOTHERAPIST
Cat has been a Myotherapist for over nine years, focusing her efforts on  helping her clients achieve their goals. As a Myotherapist, Cat loves seeing her clients get results whether it be managing pain, achieving sporting success or dealing with a specific injury or illness. Cat also likes to educate people about their own body so they can help themselves have control over their physical health.
Special interests:
– TMJ (jaw) issues
– Running injuries
– Foot and ankle issues
– Cervical spine pain
MELINDA BRAITHWAITE
DIETITIAN
Melinda is an Accredited Practicing Dietitian (APD) and Accredited Nutritionist (AN) with a Master of Science (Dietetics) and Bachelor of Health Science (Nutritional Medicine).  Melinda is also a registered personal trainer having completed her Certificate III and IV in Fitness.
Melinda has always had a passion for food and nutrition. She enjoys working with clients helping to educate and empower them to achieve optimal health and well being through embracing a healthy and sustainable approach to eating. Melinda has a particular interest in weight management using a non-diet approach, diabetes, coeliac disease, irritable bowel syndrome and food intolerances.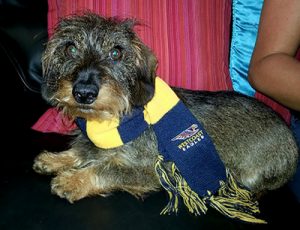 CORMAC
ALL ROUND NICE GUY AND PFC MASCOT
Cormac is our Clinic Dog. He is a miniature wire-haired dachshund, and perhaps a little spoiled by his mum, Morgs. He is in the clinic from time to time, giving out love to the clients, and guarding us from other dogs who might walk past the clinic. He loves a pat and treats!
Why Physio and Fitness Clinic?
How We Work For You
We will thoroughly examine you, diagnoses and ultimately appoints the best treatment option for a timely recovery while achieving the goals of each individual.
Continuing Education
Each of our staff are highly trained. Beyond this all staff complete above and beyond the minimum requirements to stay up to date with the very best, evidence based treatment for their clients.
Our Work Is Our Passion
We love seeing other's succeed! Our passion and various specialties makes Physio and Fitness Clinic a great place to get you on the track to a healthier lifestyle.