Thank you for your enquiry 
Meet the Team at Physio + Fitness Clinic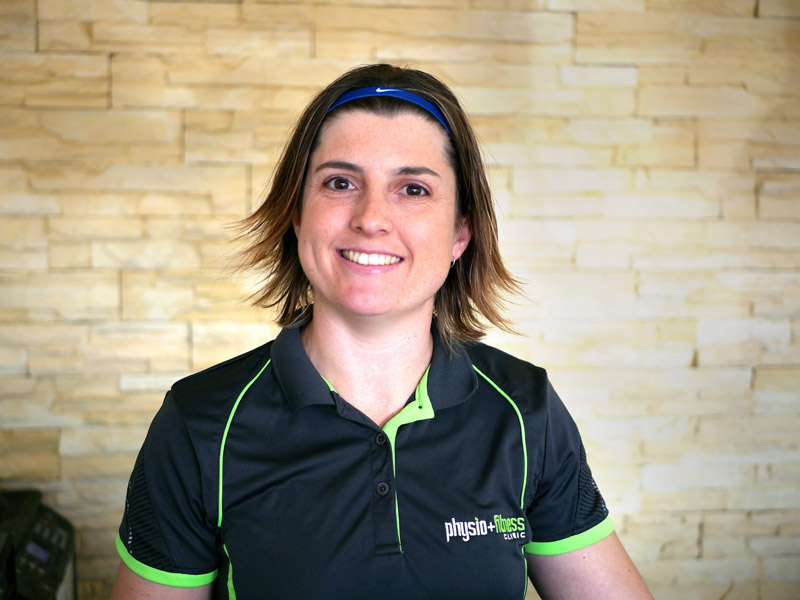 MORGAN DEEGAN
PRINCIPAL PHYSIOTHERAPIST & PRACTICE DIRECTOR
Morgan Deegan is the driving force behind Physio + Fitness Clinic and has worked in a variety of settings including working with amateur and semi-professional athletes. Her true passion lies with treating "weekend warriors" with injury, so Morgan felt the need to offer her expertise via her own clinic distributing effective and unique techniques designed to produce great results.
Morgan completed her Physiotherapy degree at Curtin University, WA and has completed a Post-Graduate Certificate in Sports Physiotherapy from Latrobe University. She has since  furthered her knowledge through various specialised post-graduate courses and workshops including, dry needling and specialist shoulder, knee, ankle, hip, tendon and spinal studies.
Morgan has a strong interest:
– Biomechanical issues
– Running injuries
– Post-operative care
– Exercise rehabilitation
Morgan also has developed other formats to spread her knowledge and passion for treating runners. Feel free to stalk her.
website – thephysiorunner.com.au
BRYCE KEFFORD
PHYSIOTHERAPIST
Bryce joins the team at Physio + Fitness Clinic after completing his Bachelor of Physiotherapy at Monash University, Peninsula. After working in a gym and spending much of his life playing competitive sport, Bryce finds himself with an interest in treating sporting injuries and aspiring athletes, as well assisting clients through rehabilitiation and post-operative care. He prides himseld on getting to the root cause of the problem to enable his clients to return to sport stronger than before. Bryce also works alongside Seaford United Soccer Club as their resident physiotherapist. 
Special interests:
– Athletes
– Gym injuries
– Post operative care of the knee, ankle, foot and shoulder
LIAM CROWLEY
PHYSIOTHERAPIST
Liam's passion for physiotherapy was born through his own rehabilitation of a long list of injuries mainly sustained while playing Rugby League and Union as a junior athlete. Liam then undertook a Bachelor of Physiotherapy (Hons) at Charles Sturt University in Albury, NSW, with an honours research project focusing on Lower limb biomechanics and joint stability.
Liam continued his role in research working as a research assistant in the Monash University physiotherapy department, which has now led to him undertaking his PhD in lower limb tendon pain and the role of strength and motor control. He has presented his research internationally at the 2019 International Society of Biomechanics (ISB) conference in Canada, and has been involved in multiple publications regarding Achilles tendon pain.
Apart from lower limb tendon pain Liam also has a special interest in running injuries and running technique. Liam has also undertaken extra training in treatment techniques such as advanced sports taping techniques, dry needling, as well as myofascial and trigger point release.
Special interests:
– Playing and watching rugby
– Weight training
– Trail running
– Watching live music
– Adventure travel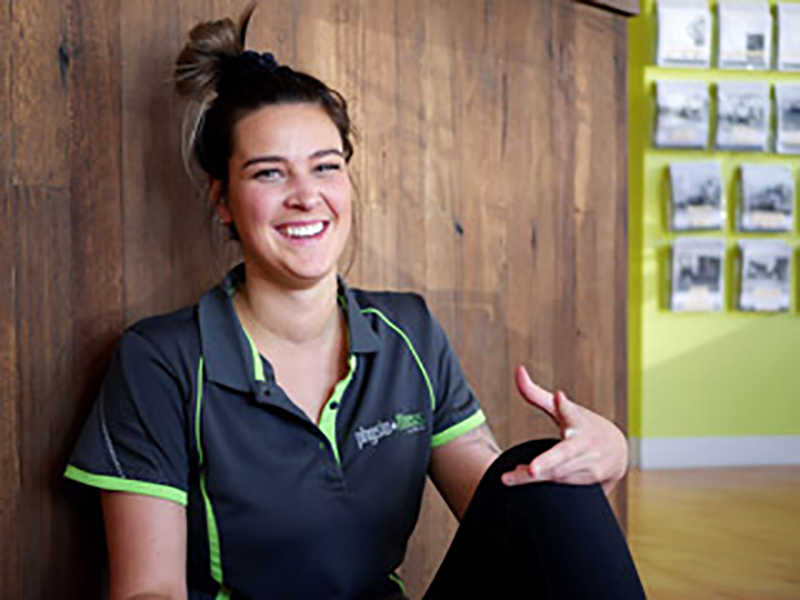 ALLI JENNINGS
MYOTHERAPIST
Alli is a qualified Remedial Massage Therapist and Myotherapist with a passion for encouraging her clients to live a holistically healthy and active lifestyle. Alli recommends regular remedial and myotherapy treatments to help improve and maintain  physical health and mental health.
Special interests:
– Sports injuries
– Cupping
– Thoracic and Lumbar spine stiffness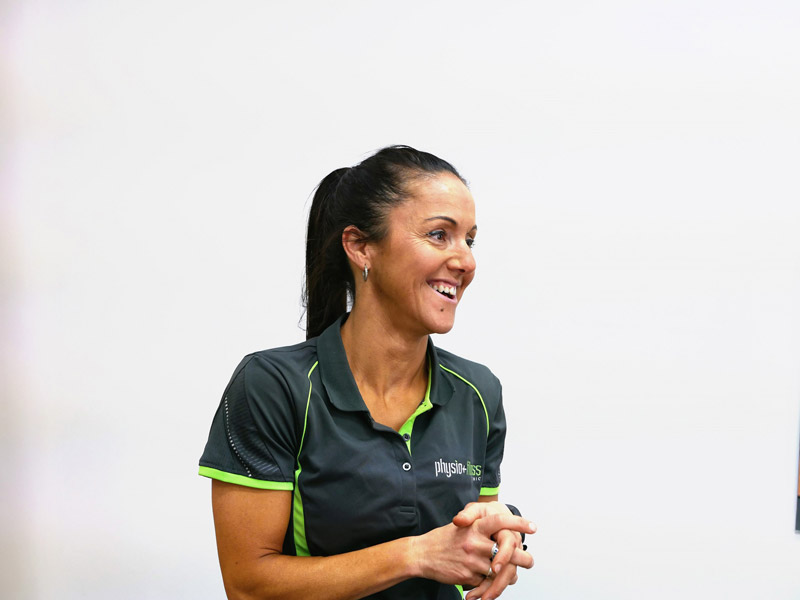 GEORGIA MAHAR
PILATES INSTRUCTOR & PERSONAL TRAINER
Georgia is a highly experienced Pilates Instructor, who loves to help people stay fit and feel strong.
"As a Pilates Instructor, I aim to create classes that challenge your fitness in a fun & comfortable environment. I love to see my clients reach their fitness goals & enjoy being involved in the process along the way. I'm very passionate about all things health & fitness related & believe that Pilates is great for absolutely everyone!"
CAT BAINBRIDGE
MYOTHERAPIST
Cat has been a Myotherapist for over nine years, focusing her efforts on helping her clients achieve their goals, whether it be managing pain, achieving sporting success or dealing with a specific injury or illness.
Special interests:
– TMJ (jaw) issues
– Running injuries
– Foot and ankle issues
– Cervical spine pain
SHARA BROWN
GROUP PT INSTRUCTOR
Shara is our fantastic Fitness Instructor that takes all of our Group PT sessions. Shara is a strong believer in the importance of maintaining fit, healthy and strong throughout life. She has an amazing ability to put a smile on everyone's face, whilst making every fitness session both challenging and enjoyable for everyone involved, no matter what age or fitness level!
Special interests:
– Weight-based training
– Strength & Conditioning
– Cardio endurance
Get subscriber only insights & news delivered by Physio and Fitness Clinic