WHAT IS THE LONG TERM PROGNOSIS?
The long term outcome for this is usually very good as the long term pain is not from running itself, so once you've found the cause or injury of the pain you can focus on fixing those elements which often improves itself nicely.
NECK PAIN AND RUNNING
Neck pain can often occur with running – particularly if people are flexing forwards or sideways with their neck whilst their running. It can also be from a lack of rotation through their  thoracic region, which results in their arm swing not balanced.
WHAT CAN PHYSIOTHERAPY DO TO HELP?
In regards to what a Physiotherapist can do for this to see where the tightness is coming from, if it is coming from the thoracic spine as I mentioned earlier it is important to get an expert opinion on that. These injuries can also occur from postural positions at work, in particular if people are working for prolonged periods of time at a computer during the day, an assessment of their desk can be helpful because it means the neck is less likely to be tight when they start running.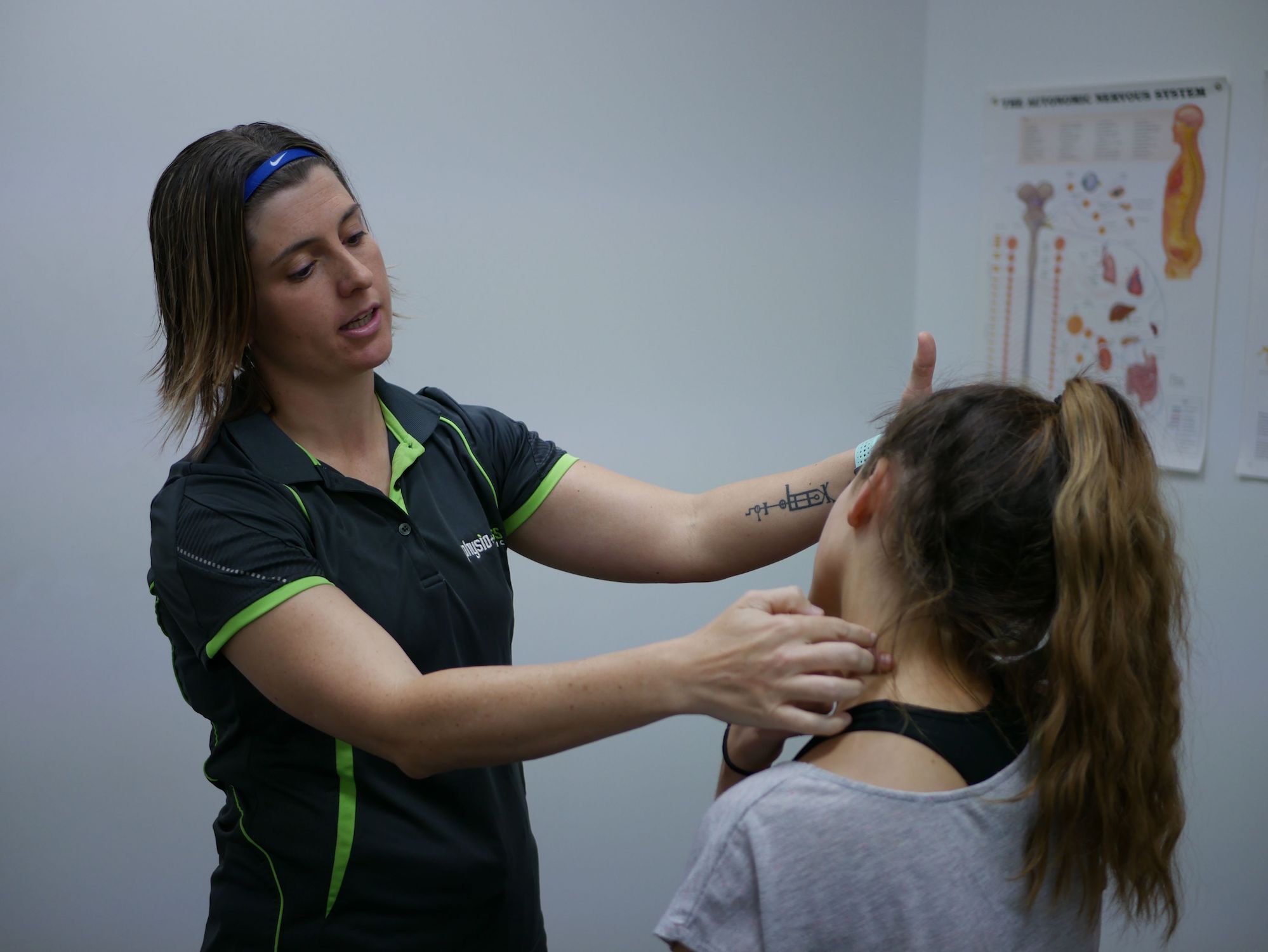 I generally recommend people start using a wheat pack to warm the area and commence a daily stretching program. I also find shoulder blade mobility is important so making sure that you are mobile through the shoulders so doing exercises such as a seated row, is very good for that as long as you are focussed on getting that mobility through those shoulder blades.